SHP Lab
Our Mission
The Sexual Health Promotion (SHP) Lab seeks to improve the sexual health of individuals and couples using a holistic wellness approach. Located in the Seaton Center at University of Kentucky, the SHP Lab aims to conduct research and provide training that is consistent with the sexual health objectives of leading entities in sexual health promotion and public health.
The primary mission of the SHP Lab is to take a sex-positive approach to research and practice by focusing on promoting sexual health and healthy sexual expression inclusive of diverse sexual and gender identities. We also aim to facilitate connections between researchers, educators, and practitioners in order to bridge the gap between research and practice and to promote the importance of sexual health to overall well-being.
Through partnerships with University of Kentucky University Health Service and other community and governmental agencies, the SHP Lab provides education on sexual health topics to students, schools, and the public at large using creative and collaborative mechanisms for delivering information that promotes sexual health. On the campus level, we seek to serve as a collaborative entity for students and professionals to use as a means for bringing together like-minded researchers, educators, and clinicians.
For more information on our current research projects, check out the Research Tab.
Are you a current University of Kentucky graduate or undergraduate student interested in being a member of the Sexual Health Promotion Lab? Or perhaps you're looking into graduate school and think the Sexual Health Promotion Lab might be a good fit for you?
Director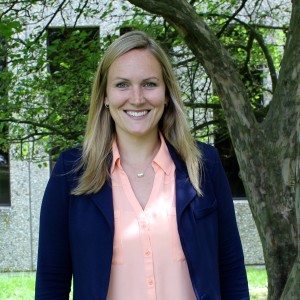 Kristen Mark, PhD, MPH is the Director of the SHPLab and an Associate Professor of Health Promotion at University of Kentucky. Dr. Mark holds a PhD in Health Behavior and an MPH in Biostatistics, both from Indiana University where she trained and collaborated with researchers at the Kinsey Institute and the Center for Sexual Health Promotion. Her research is focused in the area of sexual desire and satisfaction in couple relationships, and she has conducted studies on desire discrepancy, infidelity, predictors of sexual and relationship satisfaction, and women's sexual health, to name a few. Dr. Mark teaches classes in sexuality education, foundations of health promotion, women's health, sexual health promotion, research methods, and statistics. Dr. Mark also regularly contributes to media outlets such as Men's Health and Cosmopolitan, and she consistently blogs for Psychology Today, The Huffington Post, Kinsey Confidential, and Good in Bed. Email Dr. Mark: kristen.mark@uky.edu
Graduate Students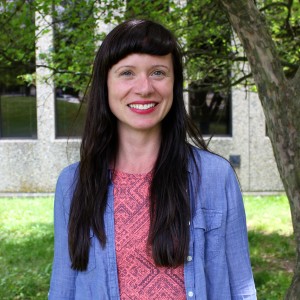 Christine Leistner, MA is a doctoral candidate in Health Promotion in the Department of Kinesiology & Health Promotion at the University of Kentucky.  She received an M.A. in International Affairs with a concentration in public health from Ohio University and went on to work at the Greater Philadelphia Coalition Against Hunger in Philadelphia, PA before moving to Kentucky. Her research interests are broadly focused on the sexual and relational components of health disparities. She is very interested in women's sexual health specifically from an intersectionality perspective focusing on how the intersection of race and gender influences health disparities in the United States. Additionally, she is interested in finding innovative training strategies for medical students targeted toward increasing awareness of the underlying issues related to health disparities. Email Christine Leistner: christene.leistner@uky.edu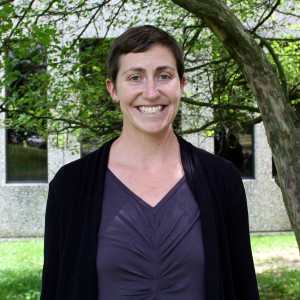 Shannon Phelps, MA is pursuing her doctorate in health promotion and is currently a doctoral candidate. She earned her BA in elementary and special education from Bellarmine University and her MA in health studies with a specialization in sexuality education from New York University. In addition to her doctoral pursuits, she is currently faculty at Berea College in Kentucky. Her research interests are sexual health and sexuality education. She has professional experience in elementary and special education, community health education, and higher education. She is a Certified Health Education Specialist and a 200 hour Registered Yoga Teacher. Currently she is serving as a teaching assistant in the Lifetime Fitness Program and is an active member of the Sexual Health Promotion Lab. Email Shannon Phelps: slph222@g.uky.edu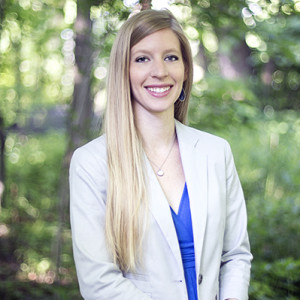 Lindsey Mullis, MS is a doctoral student in Health Education Sciences in the Department of Kinesiology & Health Promotion at the University of Kentucky.  She received her M.S. in Health Promotion and a certificate in Developmental Disabilities from the University of Kentucky after receiving her B.A. from Transylvania University in both Exercise Science & Psychology.  Her interest focuses on the sexual health promotion and sexuality rights of individuals with intellectual and developmental disabilities.  She is currently employed as the Health & Wellness coordinator for the Human Development Institute at the University of Kentucky and partners with the Kentucky Division of Developmental and Intellectual Disabilities to promote holistic healthy lifestyles for people with disabilities and the communities that serve them across the state of Kentucky. Email Lindsey Mullis: lindsey.c.mullis@uky.edu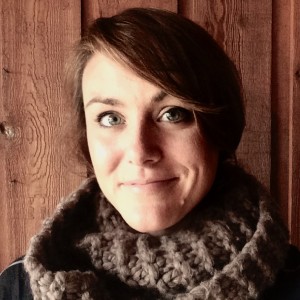 Julie Lasslo, MPH is a doctoral student in health promotion at the University of Kentucky. Julie earned her BS in Health Education and her MPH in Community Health from Eastern Kentucky University.  Her professional experiences include serving as the state safe aging coordinator for the department of public health, various positions as a campus health educator, and currently she teaches full time in the department of health promotion at Eastern Kentucky University. Her research interests center around women's health and rural health disparities. Email Julie Lasslo: Julie.Lasslo@uky.edu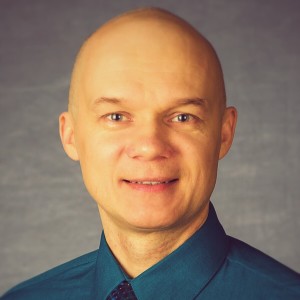 Ilya Okhotnikov, MS is a 4th year doctoral student at the University of Kentucky in the Department of Family Sciences. His research interests include but are not limited to: a) marital/couple relationship quality, resilience, adjustment, satisfaction, and well-being; b) dyadic assessment theories, methods, and their application; c) transitions through life course, including transition to parenthood; d) family domestic and international diversity including ethic, religious/spiritual; and e) moral injury and post-traumatic growth in families of armed service personnel and veterans. A Russian by birth, Ilya has been an instructor for numerous undergraduate and graduate classes, presented his work at national and international religious and professional conferences, a trainer and coach conducting workshops on issues of marital communication, conflict resolution, and couple's romance restoration in Ukraine, Belarus, and Russia. Ilya has been married since 1993; he and his wife have one teenage daughter. Email IlyaOkhotnikov: ilya.ok@uky.edu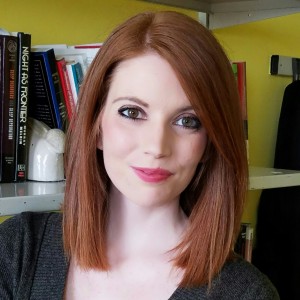 Amanda Bunting, MA is a doctoral candidate in the Sociology department at the University of Kentucky. She earned a Masters Degree in Applied Sociology at the University of Maryland, Baltimore County. Her research focus is the reentry of incarcerated citizens as well as substance use among criminal justice populations. She is interested in health inequalities among marginalized groups as well as how special populations (e.g., HIV seropositive) navigate health care systems and their communities. Amanda is also interested in issues of identity and identity erasure related to incarcerated citizens and sexuality.  Email Amanda Bunting: amanda.bunting@uky.edu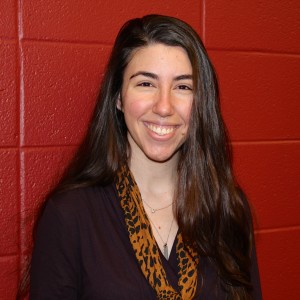 Dani Rosenkrantz, MS is a fourth year doctoral student in Counseling Psychology.  Dani earned a BA/BS in Jewish Studies and Psychology from the University of Florida and her MS in Counseling Psychology from the University of Kentucky. Dani's research and clinical interests include LGBTQ well-being and family acceptance, sexual health and sex positive education, ally and diversity training, and intersections with religion and spirituality.  Email Dani Rosenkrantz: dani.rose@uky.edu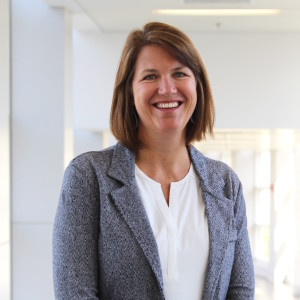 Hartley Feld, R.N., M.S.N. is a PhD student at UK in the College of Nursing and a Robert Wood Johnson Foundation Future of Nursing Scholar.  She was an Obstetrics nurse for 8 years and earned a Masters in Community and Public health Nursing from UK, is board certified as a Clinical Nurse Specialist in Community Health. Currently Hartley is faculty in Community and Public Health Nursing, leads Shoulder to Shoulder Global experiences in Ecuador, and oversees the global health opportunities for undergraduate nursing students. Hartley's research interests are related to the determinants of maternal/child health; the social and environmental context of unintended pregnancy and family planning, health disparities and life course influences in reproductive health.  Hartley is the PI of a qualitative study in Ecuador examining the context and barriers of reproductive health in a low-resource, peri-urban community. Email Hartley Feld: hartley.feld@uky.edu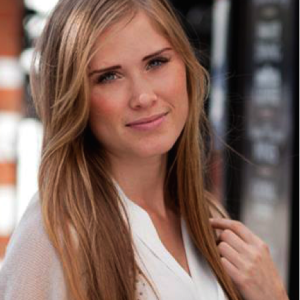 Laura Patrick, BS, PGCert is a 2nd year master's student at the University of Kentucky in the Couple and Family Therapy program. Laura earned a BS in Psychology from University of London, UK and a postgraduate certificate in low intensity cognitive behavioral therapy from University of Exeter, UK. Laura worked as a CBT therapist in England before moving to Kentucky for her master's. Laura is interested in conducting dyadic and intervention research and the specific areas of interest include attachment, partner affirmation, goals, well-being, and relationship satisfaction. Email Laura Patrick: laura.patrick@uky.edu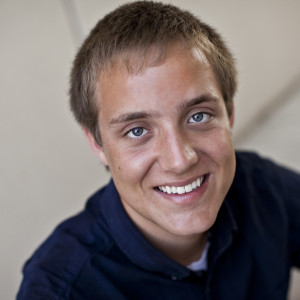 Nathaniel Wilson, BPH is an MPH student in the College of Public Health and has been a member of the Sexual Health Promotion Lab since his undergraduate degree. He also works for University Health Service as a Peer Health Educator and a UK Sexpert. In addition to his undergraduate degree in public health, he also majored in Spanish language from the College of Arts and Science. In his free time Nathaniel likes to participate in tennis tournaments, scuba dive, and play guitar. Nathaniel loves to travel and plans to incorporate this passion into his future career; he completed the study abroad program in Amsterdam with Dr. Mark. He is very interested in studying sexual health, in particular, research related to sexual desire, and HIV/AIDS. Email Nathaniel Wilson: nathaniel.wilson@uky.edu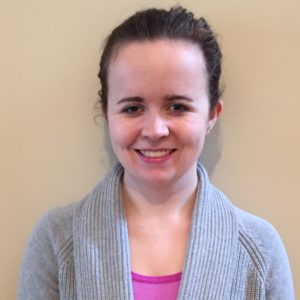 Samantha Moore, BA is a 2nd year master's student in Counseling Psychology. She earned a BA in Psychology with a Spanish minor from the University of Kentucky. Her research interests include well-being of LGBTQ youth and young adults, sex positive sex education, and sex education in religious contexts. In her free time, she enjoys ballroom dancing, watching her favorite TV shows, and writing. Email Samantha Moore: samantha.moore@uky.edu
Undergraduate Students
Madison Merzke is a sophomore majoring in Public Health at the University of Kentucky. She is a Patterson Scholar within the Lewis Honors College and is pursuing research with the Sexual Health Promotion Lab. Madison also works at Mack and Poole Pediatrics here in Lexington and volunteers at the Ronald McDonald Family Room in Chandler Hospital. In her free time she enjoys hiking and trying new restaurants with her boyfriend, playing with her little sisters, reading, cooking healthy meals, and running; she is currently training for a half marathon.
Cayla Hurst is a senior undergraduate studying public health, health communications. In addition to her work with the Sexual Health Promotion Lab she is a volunteer for Children Miracle Network Hospitals on campus. After graduation in May, she plans on attending graduate school pursuing a Master's degree in Health Administration. Cayla is interested in studying sexual health education and sexuality. Email Cayla Hurst: cmhu233@g.uky.edu
Affiliated Faculty